FOSSLight Hub Demo
You can experience FOSSLight Hub through the Demo site. Please visit the Demo site and try out the many features of the FOSSLight first-hand!
0) Demo URL
Go to the https://demo.fosslight.org/
1) LogIn
First, create an account with 'SignUp' button and log in to the system.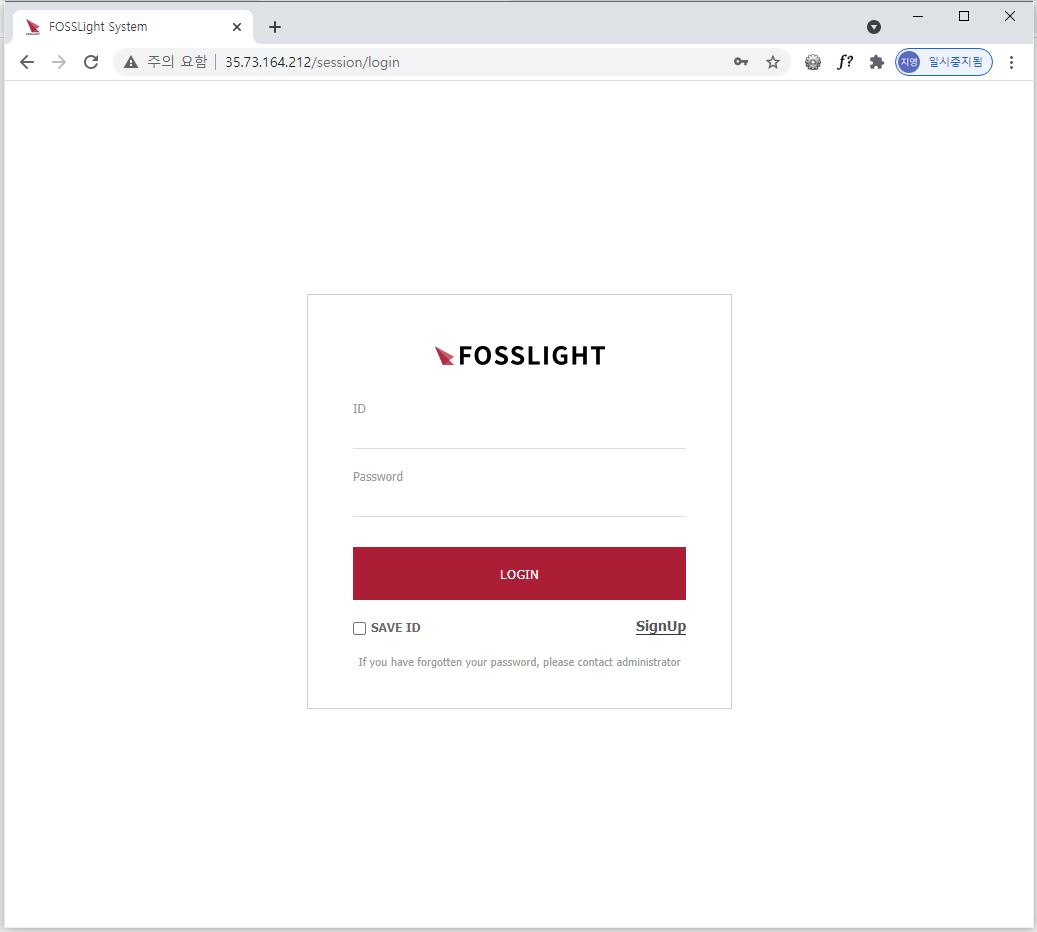 (Sample) Admin Account: You can experience admin mode through the following admin account.
2) Try it
We provide the FOSSLight guide to make FOSSLight easier, simpler and more convenient for many to use. Try out everything you want to with FOSSLight yourself!
Video for how to use FOSSLight at LG Electronics